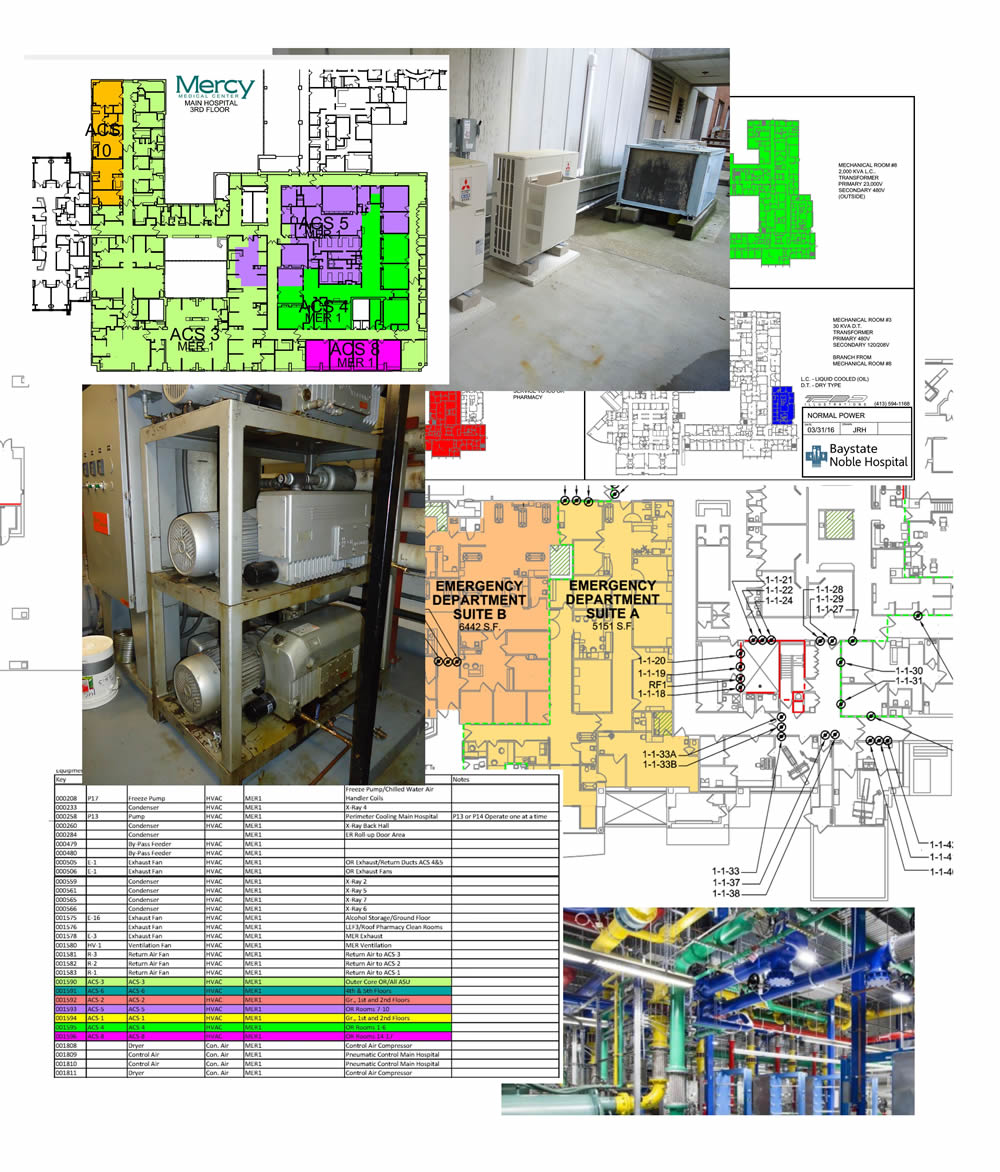 An extension to putting your existing floor plans in CAD is locating and mapping your MEP services. This is particularly crucial in hospitals and other critical facilities where emergency shut down procedures need to be documented and supplemented with drawings that locate isolation valves, disconnects, and other devices used to shut down or reroute a particular service.
Working with your facilities manager, CADrocke Associates can produce the drawings needed to demonstrate compliance and help keep your facility safe.
Emergency procedures are not the only reason to have a comprehensive set of drawings that map your utilities.
Even if you're not mandated by a governing body, it is still important to be able to locate equipment, valves, and control panels, especially those that are hidden above ceilings or otherwise not readily seen. Equipment can also be keyed and described as part of your maintenance plan:
UMPs can:
Locate hidden valves and controls
Locate fire dampers and sprinkler valves for life safety inspections
Delineate spaces served by air handlers and other HVAC equipment
Delineate spaces served by electrical subpanels and emergency panels
Serve as maps for newly hired maintenance personnel.
We can update your UMP as your building expands and changes maintaining a current set of drawings.
We invite you to browse our website to see how our varied services help professionals in the building industry, and then call (413) 594-1168, email info@cadrocke.com, or use our contact page to discuss how our services can help you towards your building goals.