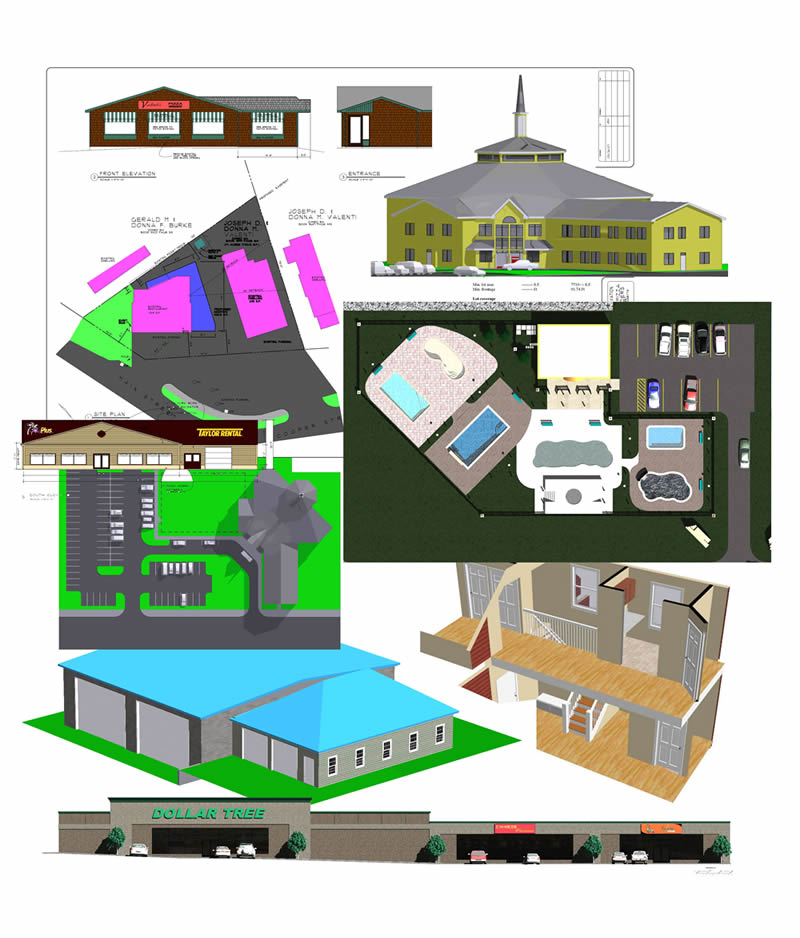 Sometimes, a full three-dimensional color rendering is not warranted on a particular job, then colored floors plans, elevations, or line perspectives can be drawn to help get your design across to your clients. Quick three-dimensional models can be produced to demonstrate massing or complicated roof lines or to clearly show a design concept.
Presentation drawings are helpful for:
Delineating uses on a floor plan
Add impact to an elevation
Present site plans to officials
Deciphering complicated roof lines
Clearly conveying massing or design concepts
and more
Combine this with our other services to provide a complete presentation package for your project.
We invite you to browse our website to see how our varied services help professionals in the building industry, and then call (413) 594-1168, email info@cadrocke.com, or use our contact page to discuss how our services can help you towards your building goals.