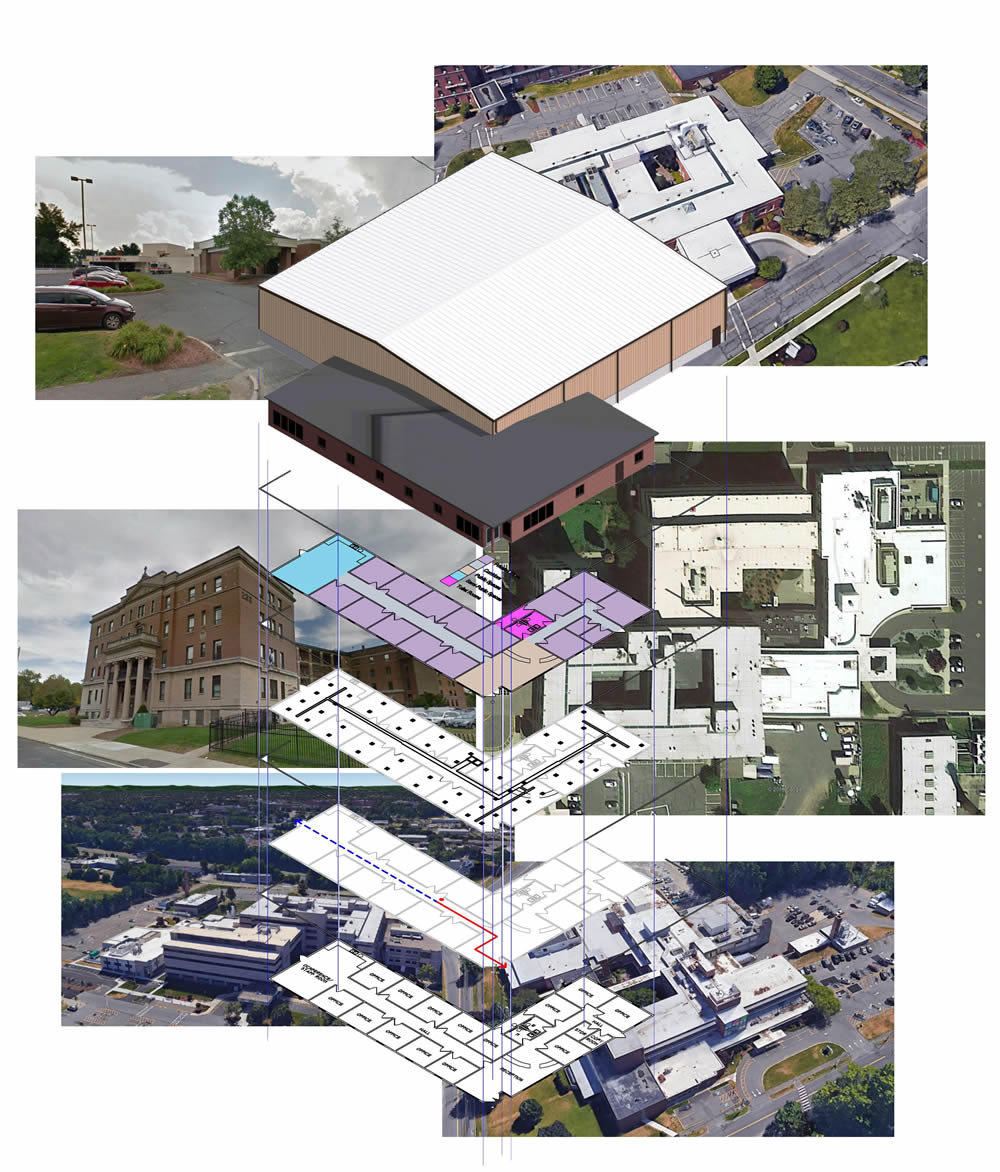 CADrocke Associates can prepare a set of master plan drawings that allow layers of information to be added while maintaining a single reference floor plan. This is particularly useful in a facility where several departments need to reflect specific department information yet they share the same base plan. If the base plan changes through a renovation or addition, then all departments can see the changes and how it affects their data.
When there are changes to your plan, we can notify you as to which departments are affected and then update their plans as needed so your facility will always have drawings with the latest information.
Clients that can benefit:
Hospitals
Schools/Collages
Municipal Buildings
Operation Managers
Large Offices
We invite you to browse our website to see how our varied services help professionals in the building industry, and then call (413) 594-1168, email info@cadrocke.com, or use our contact page to discuss how our services can help you towards your building goals.